HD-videoinstallation/HD-film, H.264 codec, 16:9, 03.05 Min. (loop)/ 05.33 Min., GER 2015/2017
This work exists in two versions: an approx. 3 min. long, looped installational version and an approx. 5 min. long cinema version including credits.
"Enter, please."
The young man watches the open door with a certain indecsion. The announcement calls for two further times. Finally, as the person tenavely approaches the doorway, it closes in front of him. It is a trial, a venture, that happens at the subway, Berlin, Potsdamer place. There is a young man among the passengers. It is his attempt of negotiation that is observed.
Actors: David Scheffler
Idea, directing, editing: David Scheffler
Camera: Laura Carlotta Cordt
Music: Richard Van Niftrik (Akkordeon)
Diese Arbeit exisitert in zwei Fassungen: einer ca. 3 mintütigen, endlos abgespielten Installationsfassung und einer ca. 5 minütigen Kinofassung.
"Einsteigen, bitte."
Mit einer gewissen Unentschlossenheit betrachtet der junge Mann die geöffnete Tür. Zwei weitere Male ertönt die Ansage. Als sich die Person schließlich zögernd auf die Öffnung zubewegt, schlagen die Türflügel zusammen. Eine Probe, ein Wagnis: U-Bahn, Berlin, Potsdamer Platz. Aus der Menge der wartenden Fahrgäste sticht ein junger Mann heraus, dessen Überwindungsversuche beobachtet werden.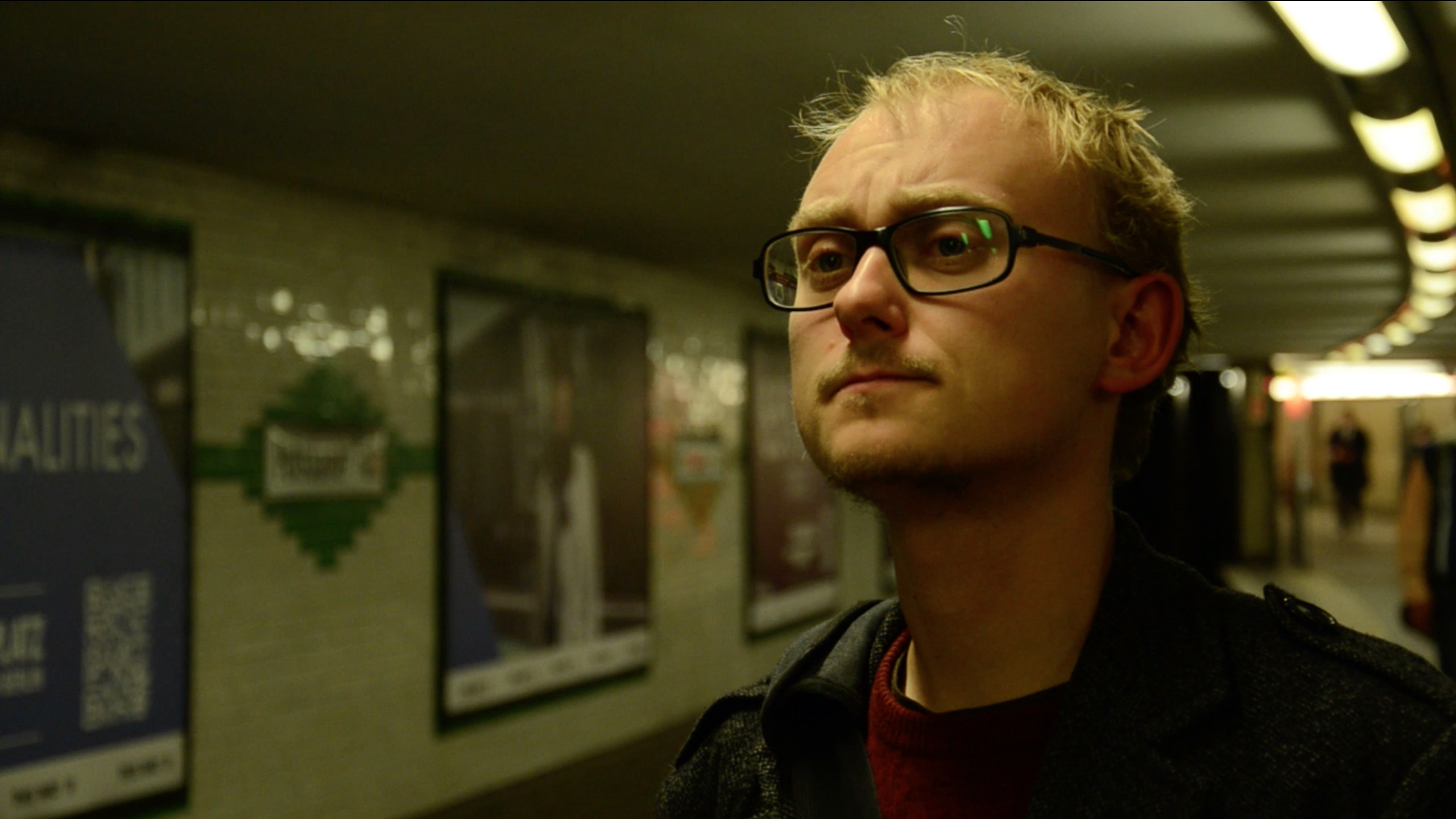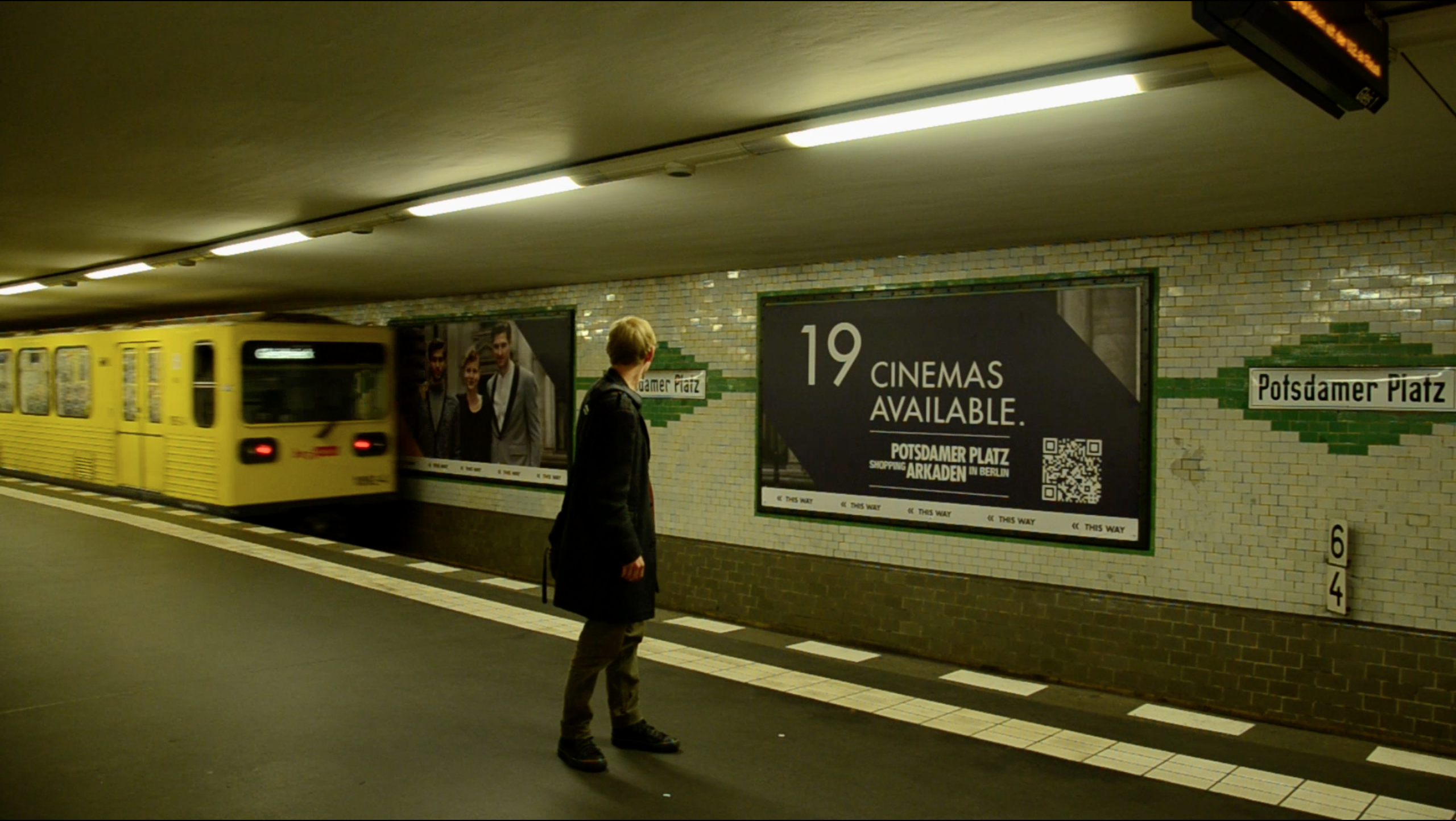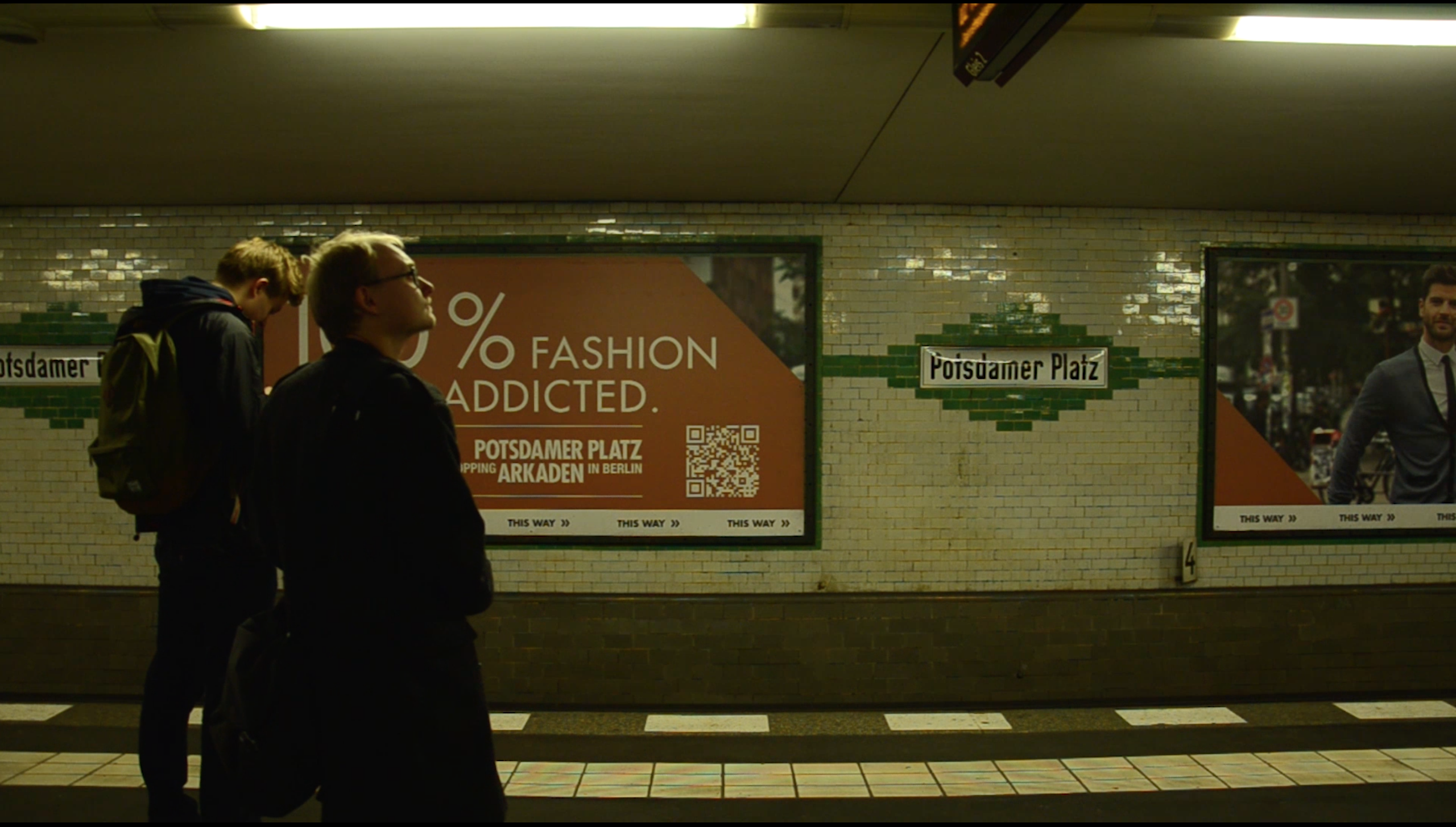 Exhibitional view / Ausstellungsansichten: